A full day of outdoor adventure that combines horses & river rafting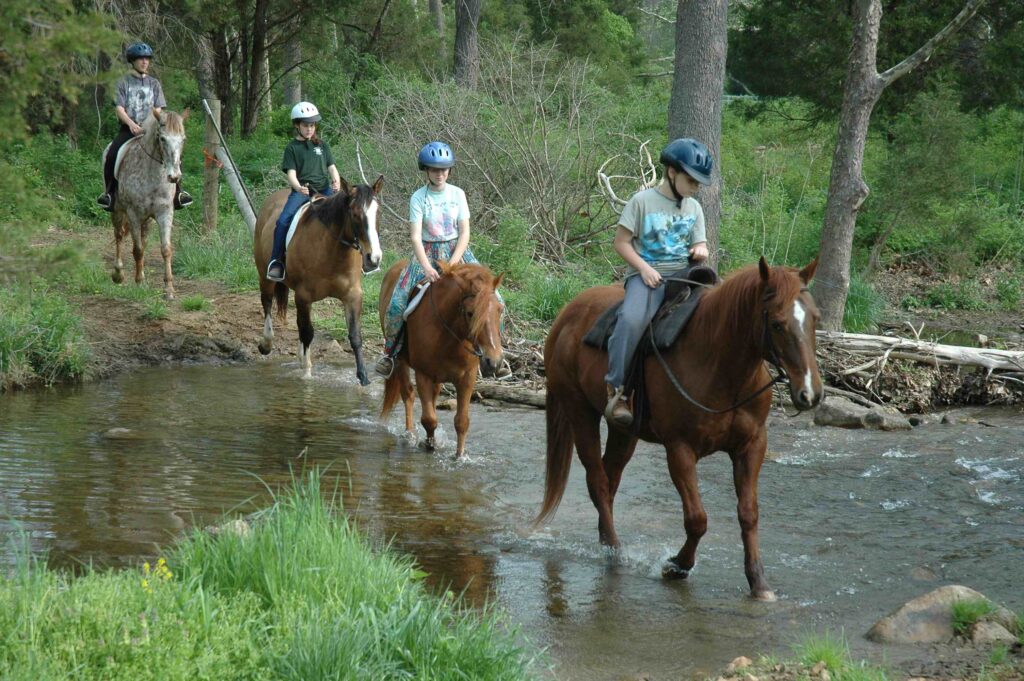 After riding a horse, you'll be rewarded rafting in a beautiful river.
Combine your love of horses and river rafting into one day that gives both of these experiences. Ride a horse through beautiful scenery to a rafting start location and hop in and float a pristine river – it's the best way to cover miles of scenic areas around Yellowstone Country.
There are many outfitters that provide this service and offer top-quality safety features to keep you and your family secure and happy during their horseback ride and their rafting time. To find some "Saddle and Paddle" outfitters, visit Yellowstone Horse's "Horseback Rides" category.
Paradise Adventure Company
Located at the North Entrance of Yellowstone National Park, in Gardiner, Montana, you can choose from several horseback rides, including saddle and paddle options.
Next Up >> Shoshone Guest Lodge
A beautiful and historic guest lodge outside the East (Cody, Wyoming) Entrance to Yellowstone National Park